This meme is hosted over at Lipsyy.
Welcome to This Week in Books, where we share what we've been up to in bookland this week and look ahead to next!
---
NOW
All of This is True by Lygia Day Penaflor
Miri Tan loved the book Undertow like it was a living being. So when she and her friends went to a book signing to meet the author, Fatima Ro, they concocted a plan to get close to her, even if her friends won't admit it now. As for Jonah, well—Miri knows none of that was Fatima's fault.
Soleil Johnston wanted to be a writer herself one day. When she and her friends started hanging out with her favorite author, Fatima Ro, she couldn't believe their luck—especially when Jonah Nicholls started hanging out with them, too. Now, looking back, Soleil can't believe she let Fatima manipulate her and Jonah like that. She can't believe that she got used for a book.
Penny Panzarella was more than the materialistic party girl everyone at the Graham School thought she was. She desperately wanted Fatima Ro to see that, and she saw her chance when Fatima asked the girls to be transparent with her. If only she'd known what would happen when Fatima learned Jonah's secret. If only she'd known that the line between fiction and truth was more complicated than any of them imagined. . . .
---
I'm making my way through this pretty quickly! I quite like the unusual layout, and the plot may be a little predictable, but it's very engaging! I can't help but picture Fatima Ro as that "author" that started the whole #cockygate debacle, hahaha! They seem quite similar to me for some reason…
---
THEN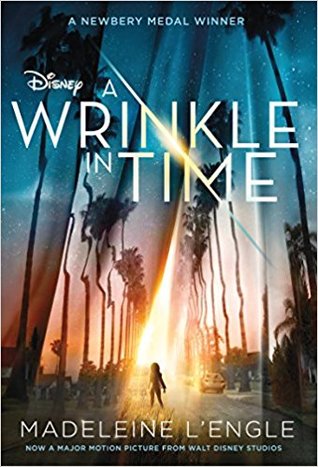 A Wrinkle in Time by Madeleine L'Engle
It was a dark and stormy night; Meg Murry, her small brother Charles Wallace, and her mother had come down to the kitchen for a midnight snack when they were upset by the arrival of a most disturbing stranger. 
"Wild nights are my glory," the unearthly stranger told them. "I just got caught in a downdraft and blown off course. Let me be on my way. Speaking of way, by the way, there is such a thing as a tesseract".
Meg's father had been experimenting with this fifth dimension of time travel when he mysteriously disappeared. Now the time has come for Meg, her friend Calvin, and Charles Wallace to rescue him. But can they outwit the forces of evil they will encounter on their heart-stopping journey through space?
---
I listen to the audiobook of A Wrinkle in Time for a PopSugar challenge prompt, and it was nice but… I don't think I'll read the next books in the series? It didn't really grab me all that much.
---
NEXT
Once in a House on Fire by Andrea Ashworth
Ashworth tells the true story of three sisters and their mother, a close-knit and loving family forced to battle with poverty, abuse and the effects of depression. 
---
I'm picking up Once in a House on Fire next for two reasons: It's part of a bookring on Bookcrossing (Ask me all about it!), and it fits a prompt for the PopSugar challenge! I love it when a book does double duty!
---
Now it's your turn! What have you been reading this week? Leave a comment/link for me to have a look!